Use Gravity Forms for MemberPress Checkout and Registration
Not everyone wants to force their customers to fill out a lengthy registration form just to signup for their membership site. With Gravity Press, you have complete control over your signup form. You can use almost any Gravity Forms field in order for your customers to select which level they want to subscribe to. Alternatively, you can also choose to use a text field and hide it from the customers so that they signup for the level you specify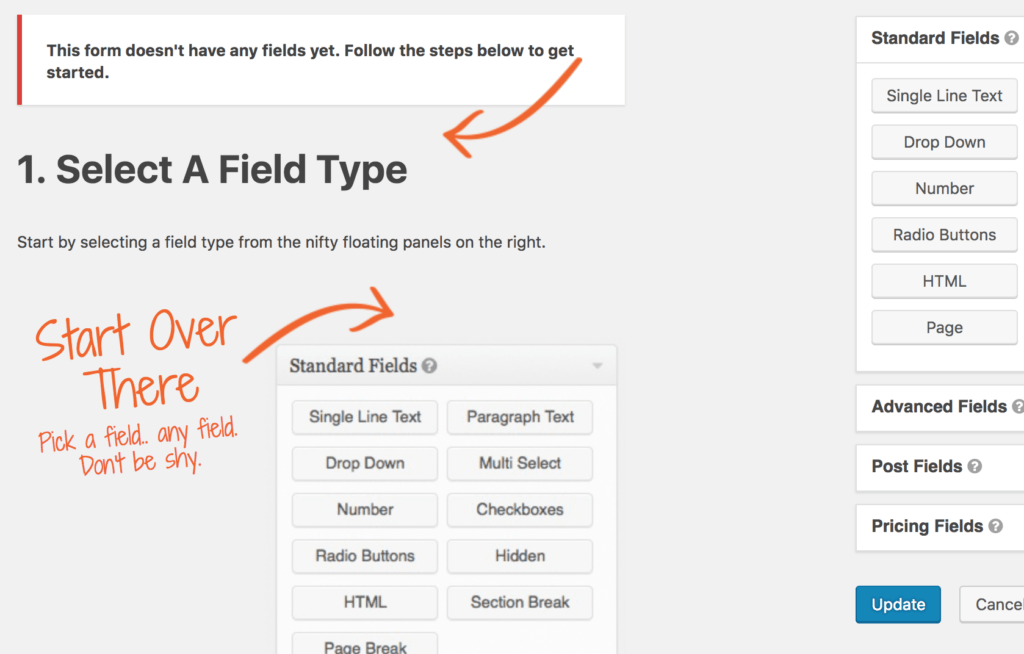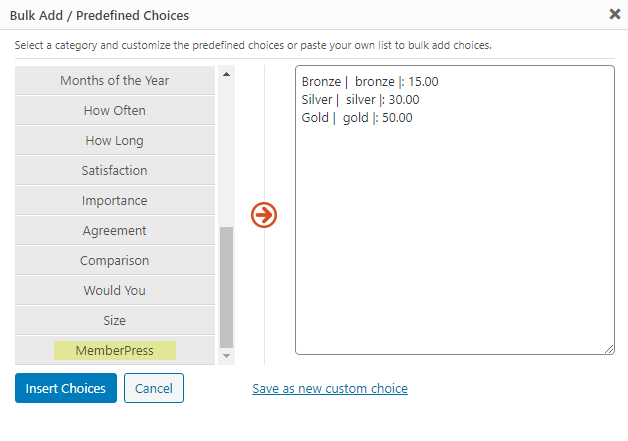 Take advantage of the versatility of Gravity Forms with our integration plugin. Gravity Press lets you register your new customers instantly into the MemberPress level of their choosing, saving your time, money, and the unnecessary hassle of adding members manually.
Gravity Press works similar to most other Gravity Forms add-ons. Level Up your registration form with the following Gravity Forms features:
Add new members to your mailing list without double optin
(Active Campaign, Mailchimp, Emma, Aweber, GetResponse, and more!)
Get instant membership signup notifications over Slack or Hipchat
Abandon cart emails with the Partial Entries add-on to remind visitors to complete their sale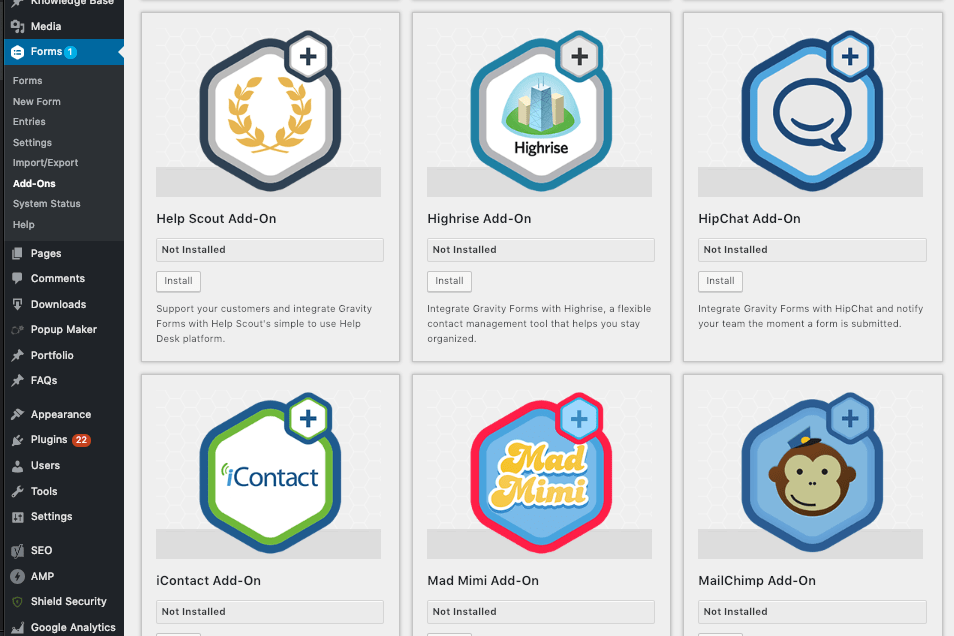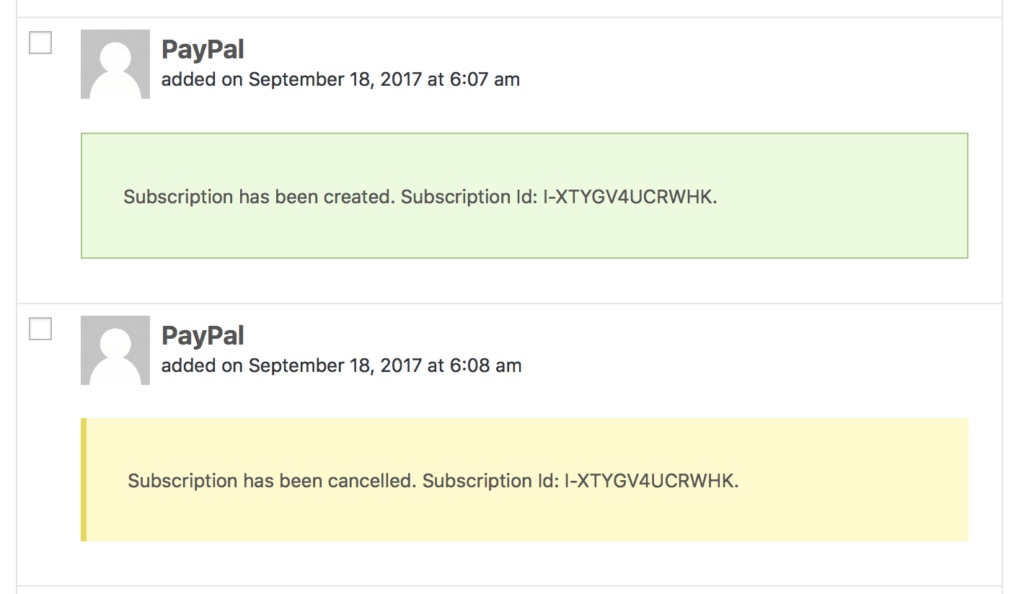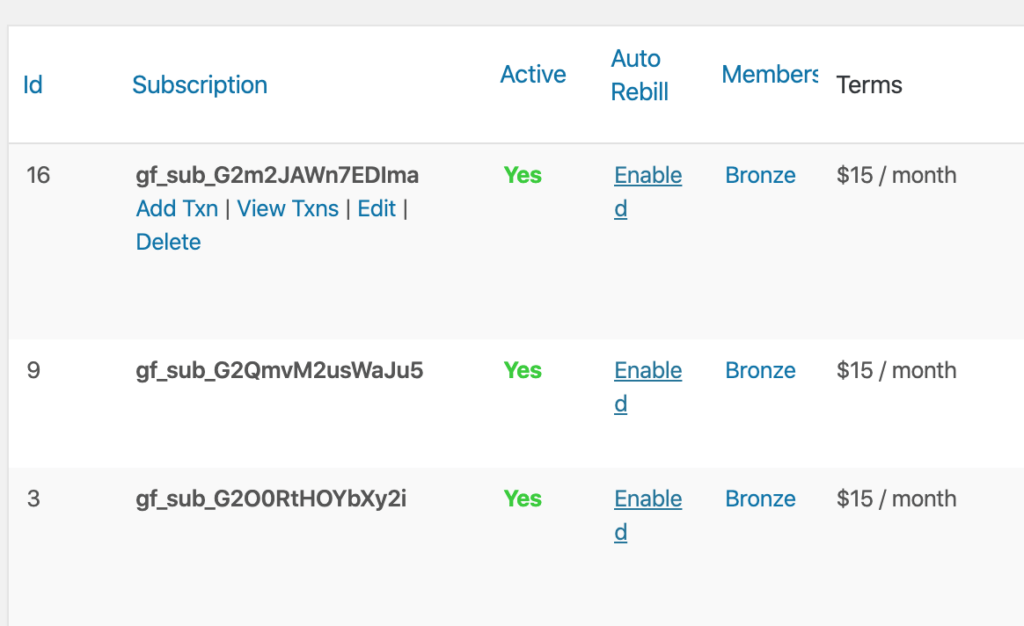 Using Gravity Forms built-in subscription support for all supported payment gateways (recurring payments), Gravity Press will create an native subscription in MemberPress so that periodic MP transactions will occur whenever a successful payment is made by your customer. Failed payments or customer cancellations will result in automatic cancellations of your customer's membership in MemberPress.
*Feature only available in Pro and Developer versions
Gravity Press Pro/Developer provides membership info displayed on the MemberPress Account page. After logging in and visiting their account page, members can see subscription information, recurring transaction history, and can cancel their subscription from their Account page without having to request you to do cancel it for them.
Plus: As of Gravity Press 3.X, members can now update their billing information and upgrade/downgrade their membership using native MemberPress Groups functionality.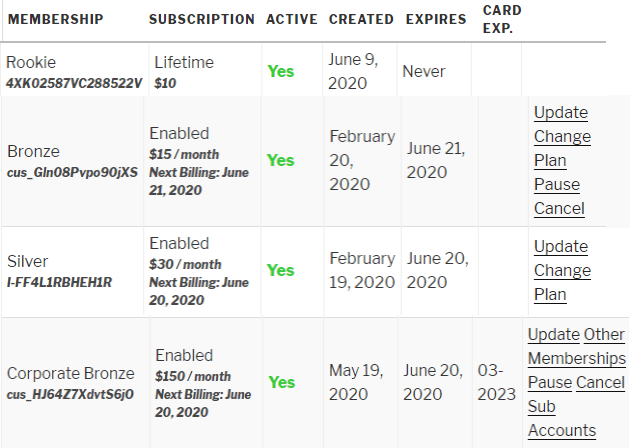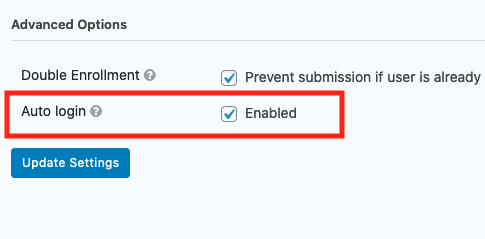 Gravity Press allows a friction-less registration experience for your users by both logging in and redirecting your new users to any page (protected or non-protected) in your site. For example, you can easily send all new users to a MemberPress protected welcome page right after signup.
Provides essential data for reporting in MemberPress. Gravity Press will send all new one-time signups, transactions, subscriptions, and cancellations to MemberPress so that membership information is reflected in the MemberPress admin reports as well as for members on their MemberPress account page.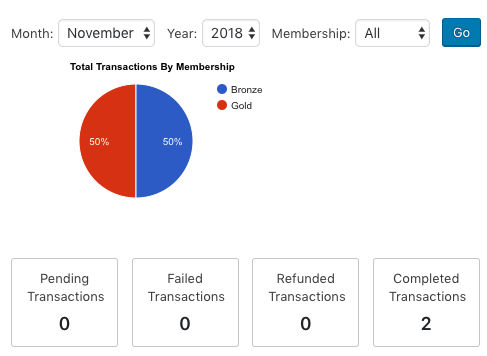 *Feature only available in Pro and Developer versions
* Plugin updates and email support are provided for the duration of your current subscription.
Frequently asked questions
Great plugin. Did it's job as advertised and saved me a lot of hours of programming.
Gravity Press made completing an HOA website project much easier. The plugin made it much easier to create users with appropiate memberships and permissions. I had what I thought was going to be one of the more time consuming parts of the project completed in minutes.
Very nice bridge between MemberPress and Gravity Forms. May main issue with the MemberPress checkout is the two page process. Gravity Press allows me to run checkout through Gravity Forms (with a single page register/checkout) flawlessly.
I use a membership plugin and there forms aren't exactly designer friendly in fact there's no customization possible. With Gravity Press I was able to use a separate form to replace my membership form. Which ultimately allowed for design customization and the flexibility I needed. Without Gravity Press it wouldn't have made this possible. I'd happily purchase Gravity Press again!
Excellent plugin, no issues, easy install and configuration. Highly recommended!
This plugin was exactly what I was looking for, I can now send my registration signups to MemberPress!
Reviews
They have just the right plugin, easy to manage and has all what I was looking for. They are super friendly and they really helped us! I highly recommend it!
Write a Review